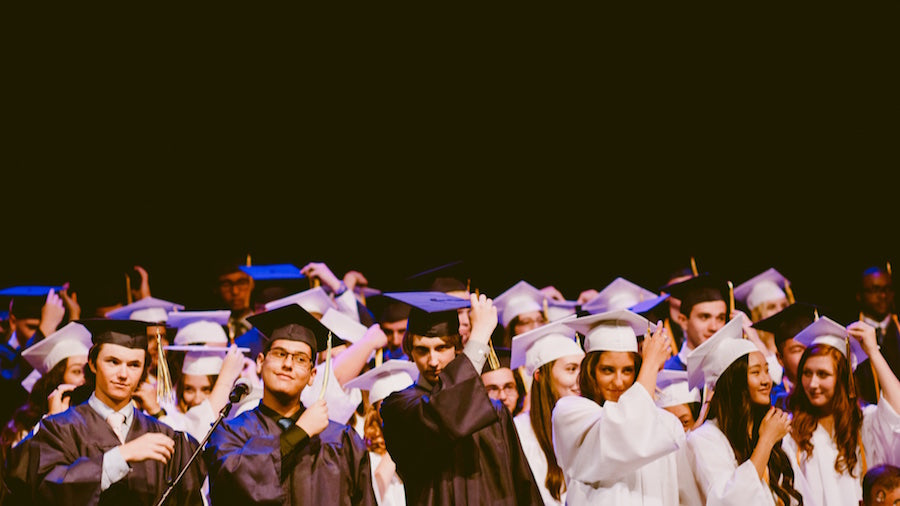 6 Awesome Graduation Cap Ideas for Adventurers
You may be heading off to graduation but that doesn't mean you have to settle down into a boring, adult life! Instead, you're ready to take life by the horns and explore everything that it has to offer. So, if you have an inner gypsy soul, are an avid outdoors adventurer or are heading off to backpack the globe, these graduation cap ideas are definitely for you.
Up Knows Best
Who doesn't love the movie, Up? It's one of the best and it's full of messages that can be taken into this new chapter in your life. So, whether you're heading off to college or ready to start your career, channel your inner little boy scout... Or your inner old man, and get ready for the adventure.
Not Ready for What's Next
Just because you're graduating doesn't mean you have to settle down right away. Instead, you're ready to go and be adventurous! So, if you've been bitten by the travel bug or simply want to see the world, this graduation cap idea is perfect! 
Be Like Belle
With this Beauty and the Beast graduation cap idea, you'll be so belle on the night of graduation. It'll also tell everyone in your graduation class what you're up to next – an adventure somewhere – anywhere!
In To Nature
When you rely on nature to lose your mind and find your soul, this inspiring graduation cap is an excellent idea. It tells your story while inspiring others! This is a great grad cap idea for small towns, country living cowgirls, people with an inner-gypsy soul or grads who have a true appreciation for the world they live in.
Oh, The Places You'll Go
After graduation, your adventurous side is going to take you to many incredible places. So, might as well show it off with a DIY grad cap inspired by the man of adventure and creativity, Dr. Seuss.
Design Your Adventure
Whatever your idea of a great adventure is, you can turn it into your own DIY graduation cap. Tassel Toppers professionally prints your idea and each cap is made of durable plastic that lasts forever. So, even if you throw your graduation cap into the air and it lands in an unideal location, you'll still have your custom design to treasure forever.
The custom graduation caps leave room for the turning of the tassel. So, there are absolutely no restrictions. You have a graduation cap just like everyone else, but one that is personalized and custom to your style.
So, if you're ready to take your graduation and put an adventurous spin on it, it's time to create a custom grad cap at Tassel Toppers. It's an excellent way to make this celebration your own, while also gifting yourself with a souvenir that'll last a lifetime.